WP900 pendular steering pedestal
The WP900 pendular pedestal
The WP900 pedestal solution is a solution in creating multiple steering position with minimum space lost in the cockpit. The pedestal can be moved from port to starboard and can be fixed in three positions. A pendular pedestal with a 800 mm wheel can simulate a 2500 mm wheel. The pedestal is completely made of high strength aluminium 6082. Due to this build method, the weight is relatively low with 19 Kgs and the construction is very strong and stiff. To protect the pedestal against the tough environment it's alochromed (chromate conversion coating) and after that powder coated resulting in an long lasting finish.
The engagement mechanism is easy to operate by a foot pedal to switch pedestal position. The pedal only has to be opened and will click in the next position when reached.
Under deck the pedestal is equipped with a water drain. All the bearings in the central shaft are made of stainless 316 and proper PUR seals are fitted to guarantee no water will enter the boat. Different sprockets can be mounted on the central shaft.
Brake spinner is not included and should be ordered separately.
Jefa 900 series steering pedestal variations
Jefa has a wide range of steering wheels which fit on all our pedestals and steerers.
Jefa's integrated steering disengagement unit can be installed on WP900 as an easy, safe and fully invisible unit to disengage the steering wheel while sailing.
Jefa WP900 cable steering pedestals
The 25 mm steering shaft is equipped with the standard international 1″ taper to fit all Jefa wheels up to 1500 mm diameter. The steering shaft has 2 high efficiency 25 mm ball bearings, which are double sealed and pre-lubricated for a long and maintenance free life. The lip seal at the front is the especially developed Jefa PUR seal, which contains no metal parts for a life long problem free usage.
The pedestal can be equipped with multiple sprockets to match the turns starboard to port as specified. Please look at the table for choosing the the sprocket size in relation to the quadrant radius.
The WP900 pedestal can be used for open wire systems with custom cross wire and parallel wire idlers. These idlers have large base plates for a a firm clamping of the deck between the deck flange of the pedestal and the base plate. The idlers are mounted with pedestal mounting studs, so no additional mounting bolts are necessary.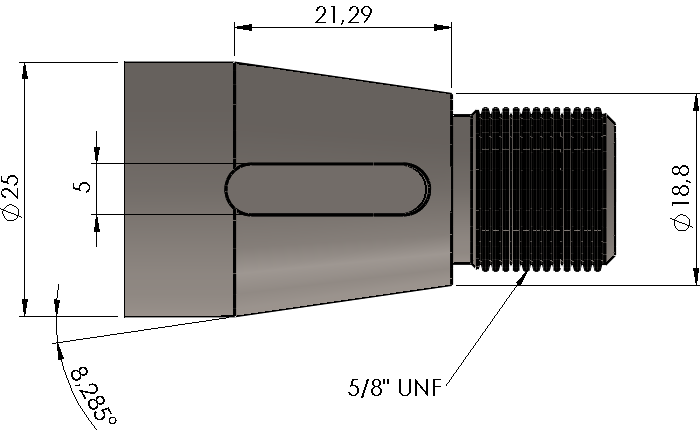 Jefa WP900 cable steering pedestal dimensions
The height of the pedestal are 798 mm.
The pedestal mounting studs are available in multiple lengths to suit the cockpit floor thickness. The mounting studs are positioned on a square of 265 by 130 mm, and 2pcs in the centerline of 430 mm.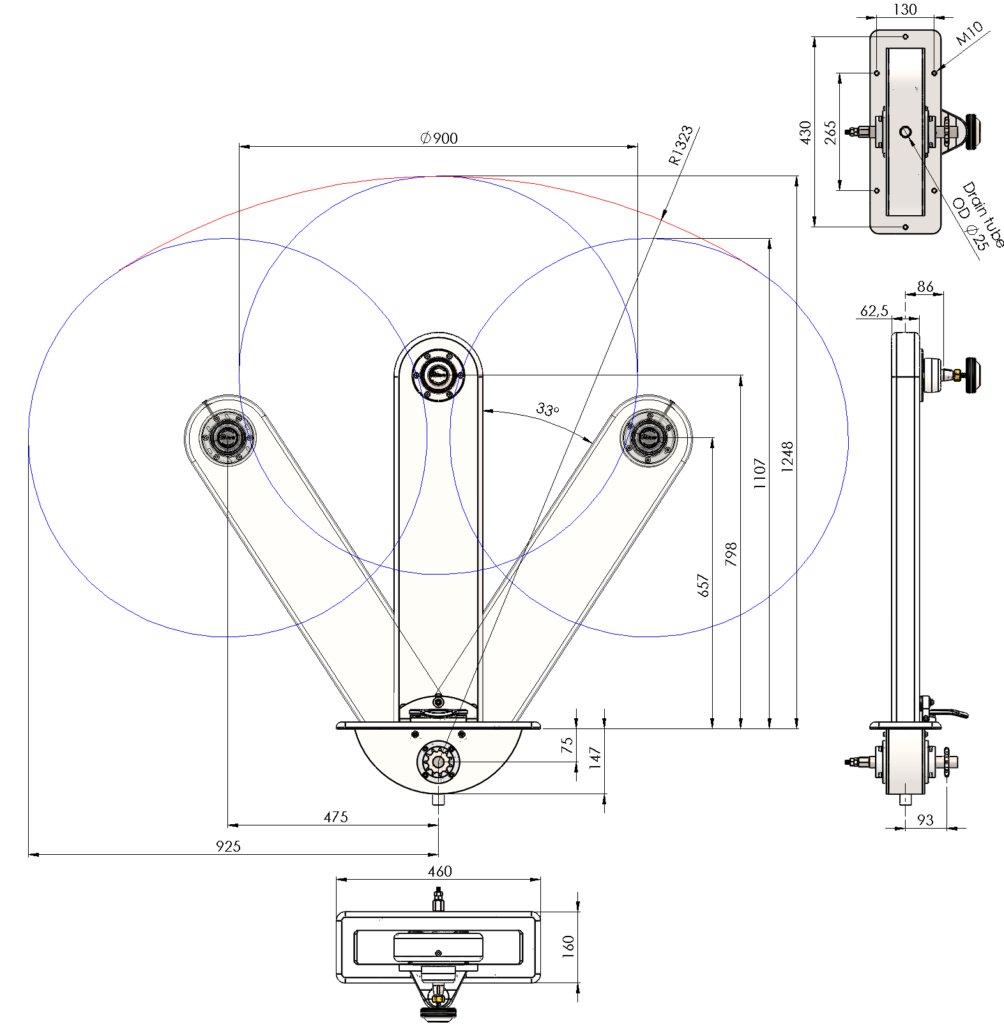 DATA TABLE
Jefa WP900 cable steering pedestals and accessories
| Part No. | Description |
| --- | --- |
| WP900-11 | WP900 pendular pedestal with 11 teeth 5/8" st.st. sprocket |
| WP900-13 | WP900 pendular pedestal with 13 teeth 5/8" st.st. sprocket |
| WP900-15 | WP900 pendular pedestal with 15 teeth 5/8" st.st. sprocket |
| WP900-17 | WP900 pendular pedestal with 17 teeth 5/8" st.st. sprocket |
| WS-DIS | Disengagement unit integrated in steerer/pedestal |
Elan 310 with Jefa pendular pedestal
WP900 pendular pedestal on a Bénetéau First 35