WP700 "Racing" pedestal
The WP700 pedestal solution is Jefa's answer to the demand for a strong, light and affordable pedestal for the growing number of twin wheel steered boats. The pedestal is completely made of high strength aluminium 6082. To protect the pedestal against the tough environment it's alochromed (chromate conversion coating) and after that powder coated resulting in an long lasting finish. This build method results in a relatively low weight (5.5 Kgs) and a very strong, stiff and durable construction. Due to a very flexible build method, the pedestal angle and height are variable.
Brake spinner is not included and should be ordered separately.
Jefa WP700 cable steering pedestals
The 25 mm steering shaft is equipped with the standard international 1″ taper to fit all Jefa wheels up to 1500 mm diameter. The steering shaft has 2 high efficiency 25 mm ball bearings, which are double sealed and pre-lubricated for a long and maintenance free life. The lip seal at the front is the especially developed Jefa PUR seal, which contains no metal parts for a life long problem free usage.
The pedestal can be equipped with multiple sprockets to match the turns starboard to port as specified. Please look at the table for choosing the the sprocket size in relation to the quadrant radius.
The WP700 pedestal can be used for open wire systems with custom cross wire and parallel wire idlers. These idlers have large base plates for a a firm clamping of the deck between the deck flange of the pedestal and the base plate. The idlers are mounted with pedestal mounting studs, so no additional mounting bolts are necessary.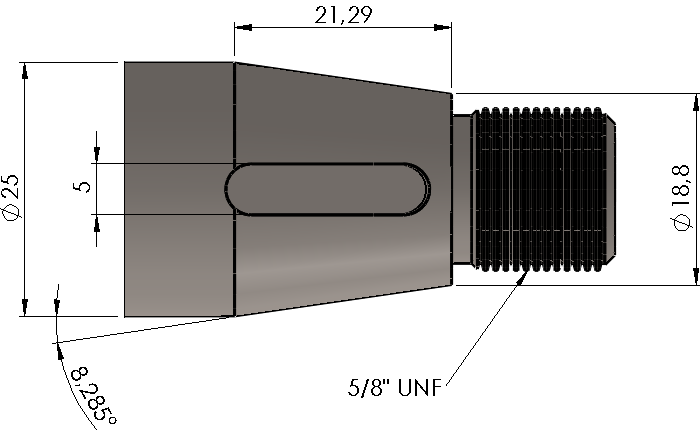 Jefa WP700 cable steering pedestal dimensions
The standard height of the pedestal are 660 mm. Custom heights are available at request.
The pedestal mounting studs are available in multiple lengths to suit the cockpit floor thickness. The mounting studs are positioned on a square of 220 by 80 mm.
The cable offset relative to the middle of the pedestal is 7 mm.
The pedestal top and base is welded on the pedestal tube to insure a strong and sealed pedestal. One should accept a small weld being visible.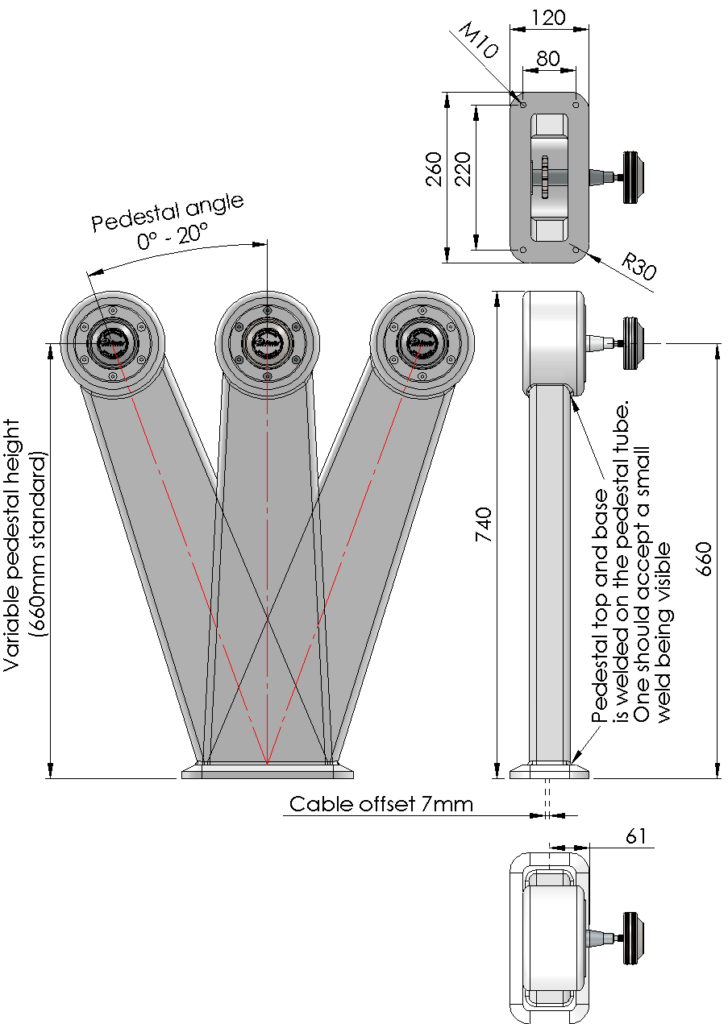 DATA TABLE
Jefa WP700 racing pedestals
| Part No. | Description |
| --- | --- |
| WP700-11 | WP700 racing pedestal with 11 teeth 5/8" st.st. sprocket |
| WP700-13 | WP700 racing pedestal with 13 teeth 5/8" st.st. sprocket |
| WP700-15 | WP700 racing pedestal with 15 teeth 5/8" st.st. sprocket |
| WP700-17 | WP700 racing pedestal with 17 teeth 5/8" st.st. sprocket |
| ST10065 | 4pcs mounting studs M10x65mm (80) with nut |
| ST10080 | 4pcs mounting studs M10x80mm (95) with nut |
| ST10120 | 4pcs mounting studs M10x120mm (135) with nut |
The WP700 racing pedestal ordering options are: Height (660 mm standard), Angle (0°-20°)