NEWS & EVENTS
St BARTHS BUCKET IS CALLING
15 March 2023
Like you, first and foremost we are sailors. That feeling of slipping the lines, heading out of the harbour, and hoisting the sails for a day on the water, is simply the best.
We set our bar high. Whether we sail to win or have fun, at the BSI Group, we understand things don't always go to plan. Taking preventative measures will help.
BSI and OYS make up the rigging division of the BSI Group. As world leading manufacturers of rod rigging, Kevlar, and wire fittings we understand standing rigging. Our global Service Centres and Agents advise and keep your rig in its' optimal condition. There can be no compromise. Set sail knowing your rig receives regular inspections by approved partners and genuine replacement parts.
With regattas in full swing, BSI and OYS are heading to warmer climates and are available to answer your questions at St Barths Bucket, 16-19 March. Ulf Josefsson, Worldwide Superyacht and Custom Sales is competing on Almyra II, with Axel Josefsson Project Manager and Sales on Sunleigh.
The BSI Group manufactures specialist marine equipment that gives sailors peace of mind that their equipment can handle anything the elements throw at them without compromise on control or speed. The BSI Group's products are made by sailors for sailors at locations in Europe, the UK, and the USA, with rigging, hatches, portlights, blocks, steering systems, propulsions systems, controllable pitch propellers and folding propellers through BSI, OYS, Jefa Steering, Hundested Propeller and GORI Propeller.
Meet with us – bsi-rigging.com/contact-us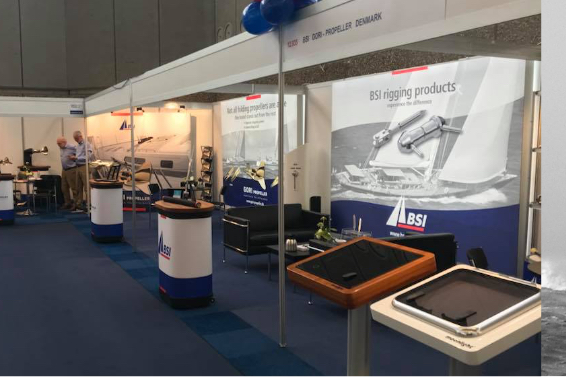 Trusting Mother Nature to carry you safely across the seven seas is a lot easier with top of the line components on board.
Specialist maritime equipment
We design, manufacture and market specialist equipment for cruising, racing, and super yachts. Our goal is, and has always been, best-in-class products with the strength to handle anything a raging sea can throw at them, without compromising control or speed.