NEWS & EVENTS
It's time for METS, and for BSI it's 35 years and counting….!
From 15 to 17 November, we will be at METS alongside many friends in the marine industry. As a group, we look forward to welcoming customers onto our stand to talk about your upcoming projects and to share with you our news and product developments.
Please join us in Hall 12 Stand 540 where you will find representatives from the BSI Marine Equipment Group – BSI, Easy, GORI Propeller, Hundested Propeller, Jefa Steering, Moonlight, Ocean Marine Systems (OMS) and OYS.
Learn more about our participation at METS over the last 35 years – https://www.ibinews.com/events/35-years-and-counting/46471.article.
Next BSI Marine Equipment Group Show
Hall 12 Stand 540. 15 to 17 November. RAI Amsterdam.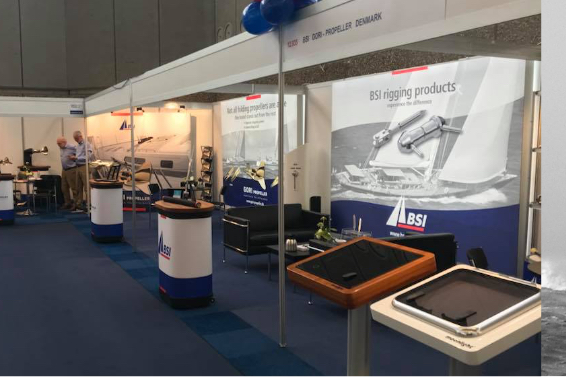 Trusting Mother Nature to carry you safely across the seven seas is a lot easier with top of the line components on board.
Specialist maritime equipment
We design, manufacture and market specialist equipment for cruising, racing, and super yachts. Our goal is, and has always been, best-in-class products with the strength to handle anything a raging sea can throw at them, without compromising control or speed.