NEWS & EVENTS
JOIN US FOR A COFFEE AT METS 2022
9th November 2022
BSI A/S is excited to be exhibiting at METS where you can find our knowledgeable team of professionals from across the group on stand 12.840 at the show. Within the group customers can speak with representatives from BSI Rigging, Easy, GORI Propeller, Hundested Propeller, Jefa Steering, Moonlight and OYS all in one place.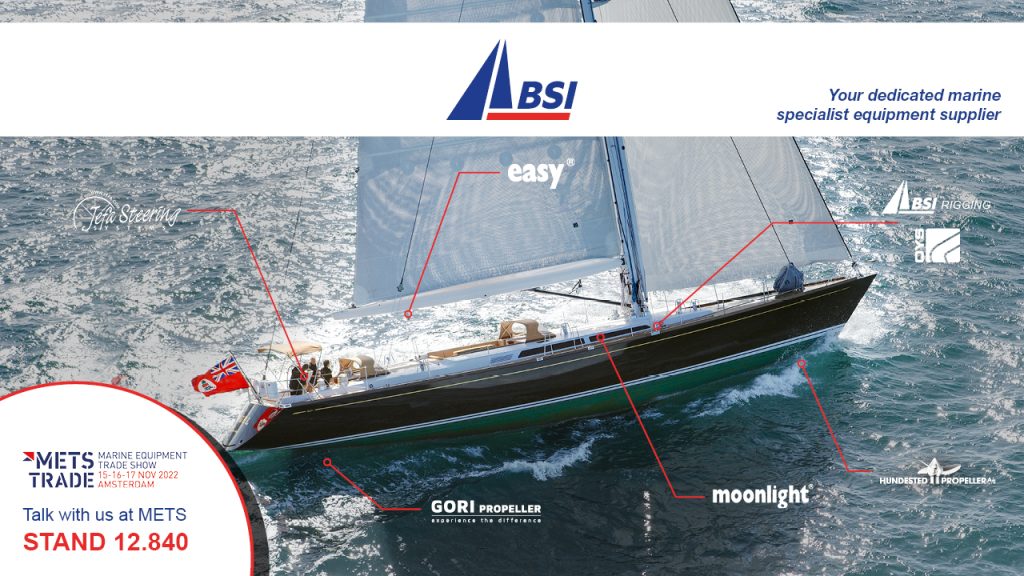 Here's a short factual summary of the last two years as we look forward to welcoming you onto our stand at METS to discuss how we can help you.
In December 2020, BSI A/S finalised the purchase of OYS Rigging and we are delighted to welcome Robbie Sargent and his extensive knowledge to the company. Robbie Sargent will be joined by Ulf Josefsson to discuss all your rigging requirements.
GORI Propeller, Hundested Propeller and Jefa Steering have all extended their product offerings and we have noted a shift in enquires for power regeneration and hybrid solutions as customers seek greater efficiencies. We have Lars Østergaard from GORI, Rune Græsdal Zilken and Erik Foldager from Hundested and, Stig Jensen and Morten Bune from Jefa to answer your questions.
Morten Madsen, CEO of BSI A/S comments that METS is a significant time for the group and over the last two years like many they have noticed some significant changes in the industry with the global pandemic and the ongoing war in Ukraine. He goes on to say, "It's been a busy time, with customers placing orders early to avoid delays and we have seen a significant increase across our entire product range. The business really took off when the Covid crisis started. To date, we have seen strong demand for our products, but we expect this will start to decline soon due to the rising cost of living."
BSI A/S remain cautious and welcomes conversations about working together in 2023 and beyond. So please come and join BSI A/S for a coffee on stand 12.840.
To arrange a press meeting with representatives from BSI A/S including BSI Rigging, Easy, GORI Propeller, Hundested Propeller, Jefa Steering, Moonlight and OYS please contact lou@boxpr.co.uk / +44 7971688151 who will be available throughout the show.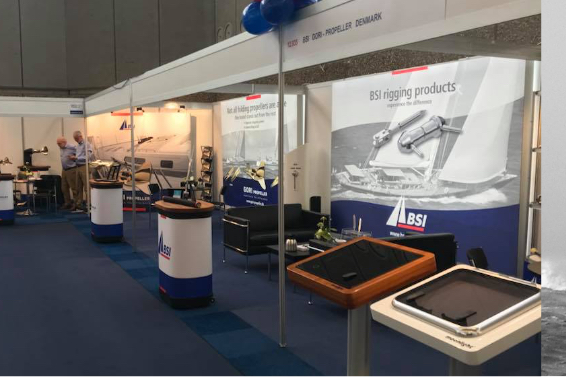 Trusting Mother Nature to carry you safely across the seven seas is a lot easier with top of the line components on board.
Specialist maritime equipment
We design, manufacture and market specialist equipment for cruising, racing, and super yachts. Our goal is, and has always been, best-in-class products with the strength to handle anything a raging sea can throw at them, without compromising control or speed.