NEWS & EVENTS
BSI A/S PREPARES FOR THE CANNES YACHTING FESTIVAL 2022
GORI Propeller, along with BSI Rigging, Jefa Steering and OYS Rigging will be exhibiting at the Cannes Yachting Festival 2022 in Booth SAIL146.
Lars Østergaard and Chloe Le Roux are ready to help with your propeller questions, and how you too can experience the difference with GORI Propeller. Talk to our team to understand the 2, 3 and 4 blade folding propeller and the Race propeller. Our propellers are used extensively worldwide and are the benchmark brand for folding and custom-made propellers. We offer you a low-resistance propeller with effective manoeuvrability along with patented single and overdrive technologies.
Robbie Sargent of BSI Rigging and OYS will be on hand to help with your standing rigging needs, whether you need rod, wire, or Kevlar solutions. Service and maintenance are vital, and our extensive service programme is supported worldwide through a network of certified centres and technicians.
Stig Jenson of Jefa Steering can assist with your steering, twin rudder and autopilot systems. We are the largest producer of autopilot drive units in the world. Jefa products use less power than other brands and are supported worldwide direct the factory.
With [almost] everything you need for your yacht on one stand. Please come to booth SAIL146; our experts look forward to meeting you at the Cannes Yacht Festival 2022.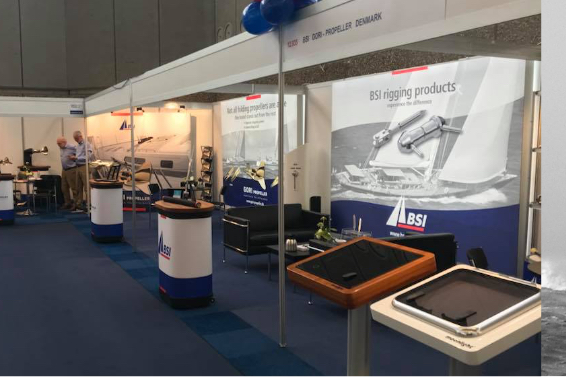 Trusting Mother Nature to carry you safely across the seven seas is a lot easier with top of the line components on board.
Specialist maritime equipment
We design, manufacture and market specialist equipment for cruising, racing, and super yachts. Our goal is, and has always been, best-in-class products with the strength to handle anything a raging sea can throw at them, without compromising control or speed.