NEWS & EVENTS
BSI GROUP BOAT SHOWS 2023-2024
11 August 2023
It's that time of year and the boat season is upon us. Our experts are on hand to talk about your yacht's equipment, servicing and getting your customers and you out on the water for the season. Within the BSI Group we have we can help in the following areas of yacht maintenance and service.
BSI can help with rigging, hatches, portlights and blocks.
GORI Propeller is there for your folding propeller needs including learning more about the overdrive function.
Jefa Steering, know what there is to know about steering solution needs including drives, wire systems and transmission systems.
Hundested Propeller is on hand to discuss controllable pitch propellers, marine gearboxes, hybrid propulsion systems and power regeneration.
Ocean Marine System (OMS) can help with your thruster and control systems, hydraulic cylinders and marine instrument deployment systems.
OYS is here to help with your standing rigging in rod and Kevlar.
Preparations are well underway and we look forward to seeing you at one of these shows.
Cannes Yachting Festival
12 – 17 September. Port Canto stand – SAIL147
Monaco Yacht Show
27 – 30 September. Stand – DS9
Marine Equipment Trade Show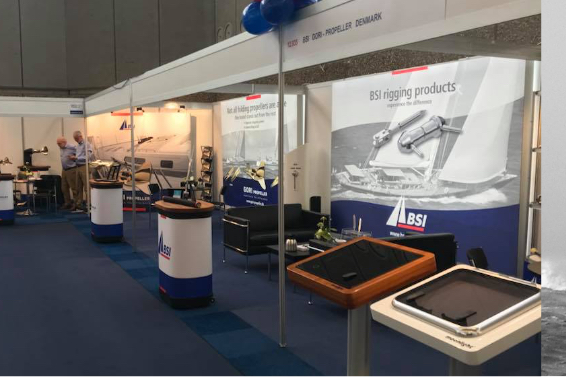 Trusting Mother Nature to carry you safely across the seven seas is a lot easier with top of the line components on board.
Specialist maritime equipment
We design, manufacture and market specialist equipment for cruising, racing, and super yachts. Our goal is, and has always been, best-in-class products with the strength to handle anything a raging sea can throw at them, without compromising control or speed.